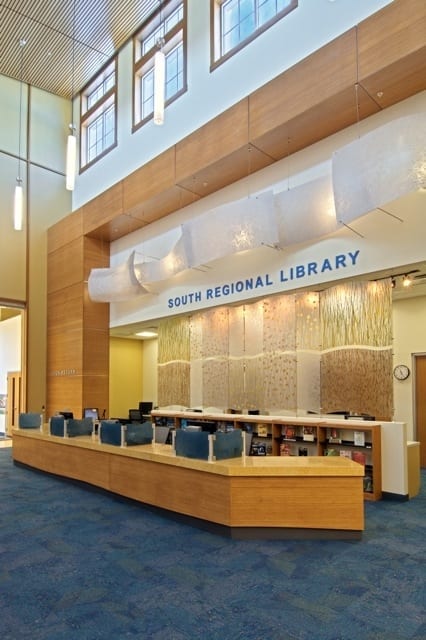 NAPLES, Fla. (Dec. 2, 2010) – Wegman Design Group was recognized with two Design Excellence Awards from the American Society of Interior Design's South Florida Chapter during the organization's annual fall meeting and gala last month.
Wegman Design Group received the award for Sustainable Green Commercial Interior Space Design of the Year for their work on the new South Regional Library in Collier County. The second award, Healthcare Design of the Year, recognized their remodel design of The Birth Place at NCH North Naples Hospital.
The design of the South Regional Library created an environmentally friendly interior space that encourages learning and creativity while reflecting the area's connection to the Gulf and nature. Wegman Design Group incorporated finish materials, lighting and furnishings that included reclaimed and renewable materials certified to reduce the carbon footprint. In addition to designing the library's main spaces, the project included a large circulation desk area that welcomes visitors, the multi-purpose community room, conference rooms and individual study areas.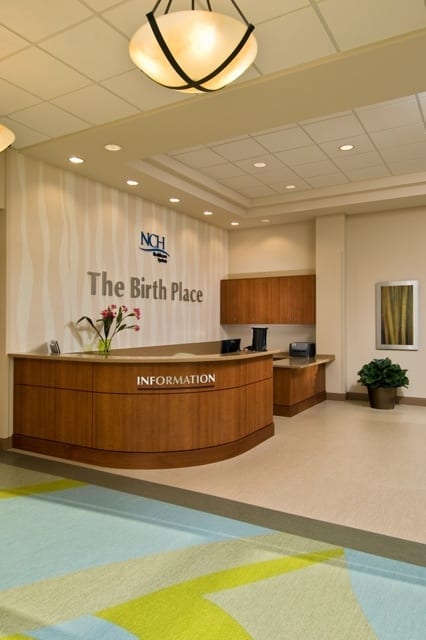 Wegman Design Group's redesign of patient and family areas at NCH North Naples Hospital better accommodates the advanced healthcare services available there and the needs of staff, patients and guests. The project incorporated a garden botanical motif in the redesign of the information and visitor check-in areas and family and children's waiting areas. The remodeling of the labor and delivery rooms, patient rooms and nurses station incorporated features that improve both medical functionality and the patient and family experience.
Wegman Design Group was recognized with a Design Excellence Award in 2008 for healthcare design for its "SeaCAREium", a complete remodel of the NCH Healthcare System pediatric acute care unit. Wegman Design Group is a Naples based firm providing interior design, space planning, interior architecture services and project management for the retail, hospitality, medical, life care, and commercial markets.