FORT MYERS, FL (January 14, 2013) – Wegman Design Group completed the full interior design of the newly opened Lakes Park Orthodontics & Children's Dentistry, including nine treatment rooms, an orthodontics bay, staff offices and the waiting area.  The design concept offers patients a spa-like experience with a whimsical feel that is both welcoming and modern.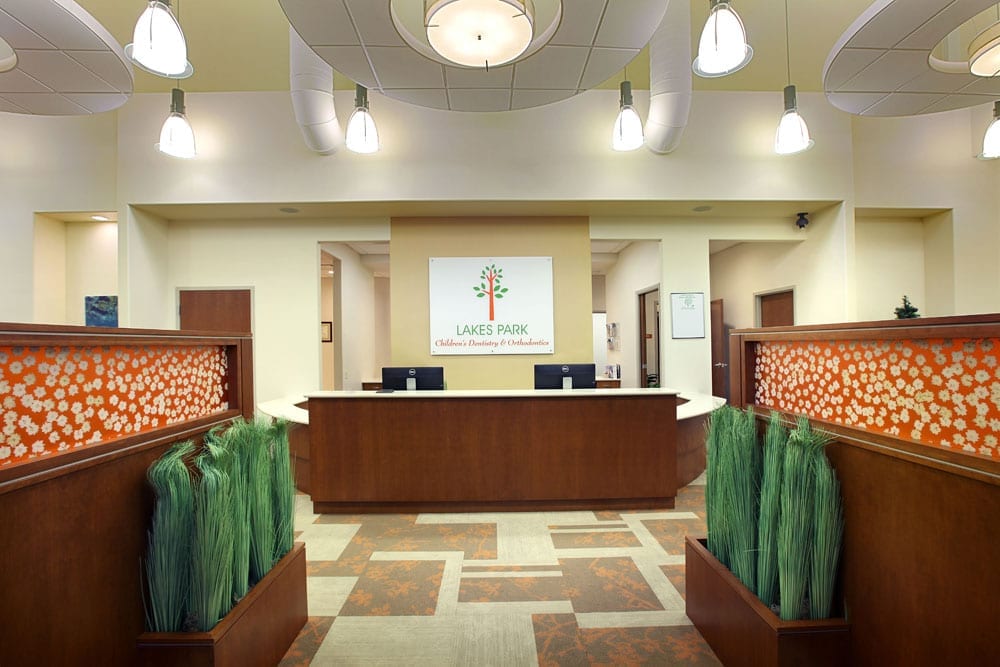 "By creating a modern esthetic instead of a highly themed children's space, the dental practice will have broader appeal to younger children, teens and their parents," stated Loren Wegman, senior designer of Wegman Design Group.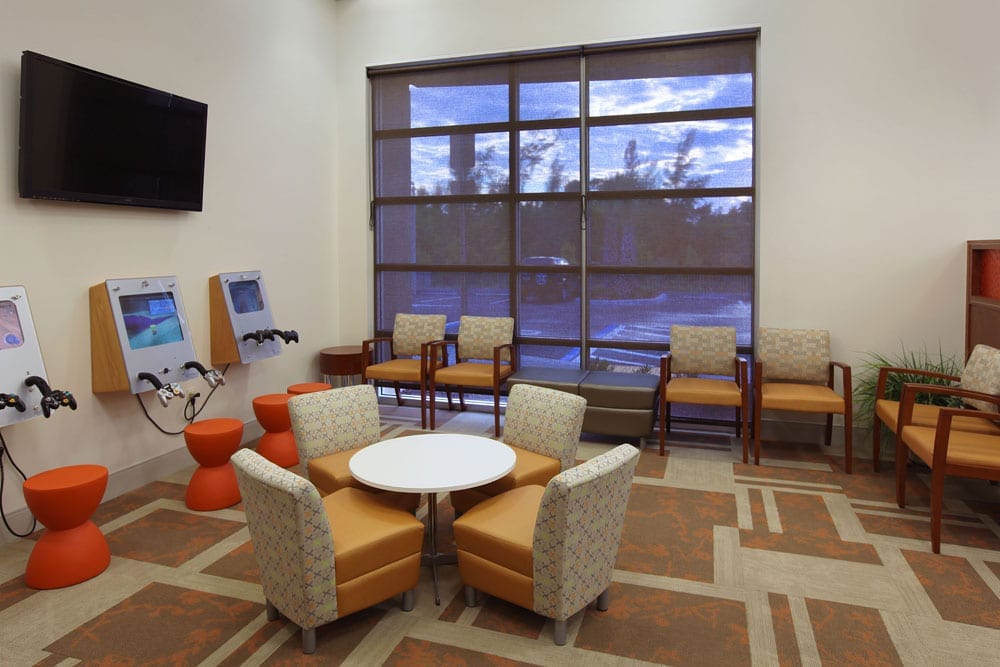 Wegman Design Group incorporated neutral tones of grey, white and amber cherry wood with pops of green and orange for color.  Underwater photography of tropical reef life and schools of fish complements the accent colors and adds movement and texture to the walls.
More about Wegman Design Group
For more than a decade Wegman Design Group has been known for local, national and international experience in interior design, project management and construction. Led by principal Lori Wegman, ASID, IIDA, the firm is recognized for their team's combination of high level design talent and insightful problem solving abilities. They have won numerous national awards for their unique skills in blending theme, ambience and functionality.