NAPLES, FL (Feb. 13, 2013) – Patients and visitors to the NCH Healthcare System will be welcomed by a whole new look. Wegman Design Group recently remodeled the NCH main lobby, gift shop and café.  The new space has updated architectural and design features and provides better functionality for visitors.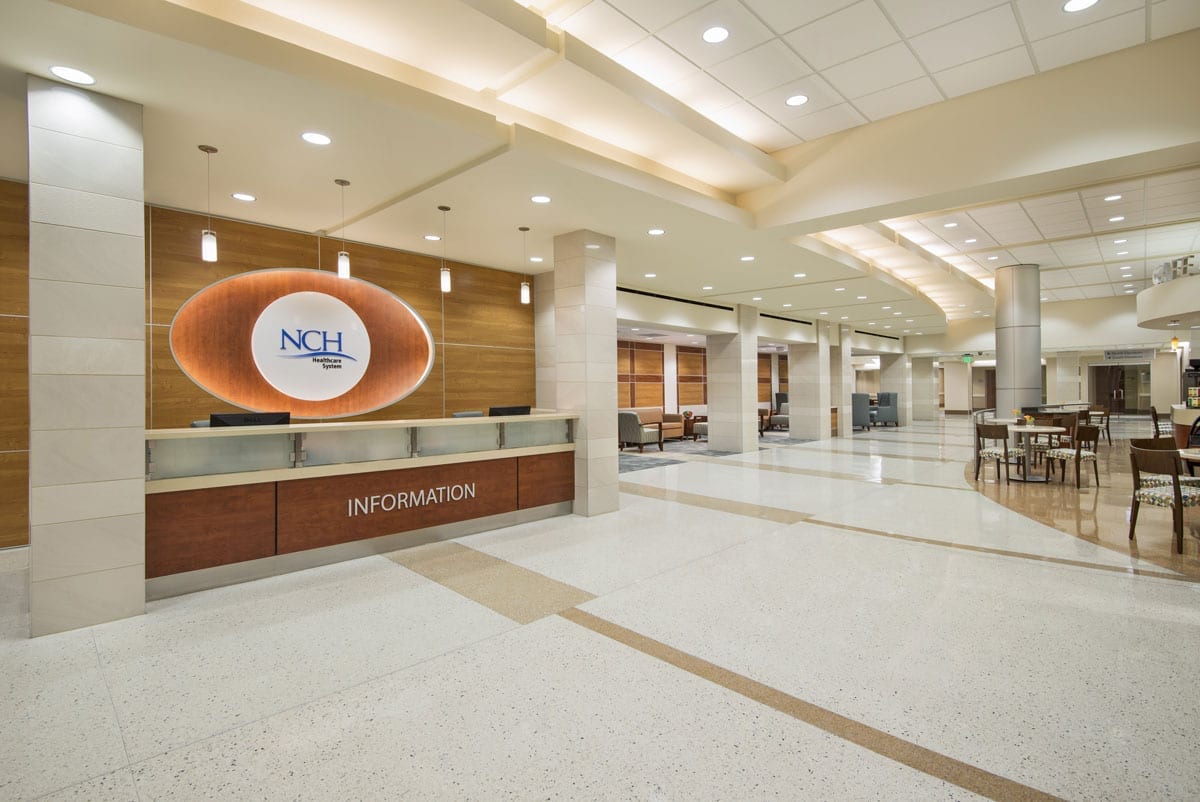 "The main lobby of NCH had not been updated in a major way since it was originally built, " commented Lori Wegman, principal of Wegman Design Group. "We incorporated lighter, more neutral colors along with opening up the ceiling and improving traffic flow. The overall result is bright, inviting and open."
In addition to aesthetics, Wegman Design Group added an entry vestibule for easier access to the concierge and information desk.  This feature also provides better climate control.
"The end result is that visitors will discover a friendlier, more accessible NCH experience that is commensurate with the hospital's commitment to serving our community," concluded Wegman.
More about Wegman Design Group
For more than a decade Wegman Design Group has been known for local, national and international experience in interior design, project management and construction. Led by principal Lori Wegman, ASID, IIDA, the firm is recognized for their team's combination of high level design talent and insightful problem solving abilities. They have won numerous national awards for their unique skills in blending theme, ambience and functionality.